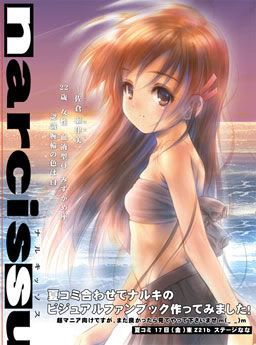 Download
credits for making this port goes to dsoul
Rapidshare:
http://www.rapidshare.com/
The anonymous protagonist is diagnosed with a terminal illness  shortly  after
his twentieth birthday, and is admitted to a hospital in  Mito,  Ibaraki. There
he meets Setsumi, a woman a few years older, who  is also  terminally ill. Finding
that they both reject to die either in  hospital  or at home, they steal a car and
run away together.

Extract the files and place the folder in your ms0:/PSP/GAME folder
Note:
It is recommended to play this on a PSP Slim or Brite as it has
a higher RAM than the Phat.